Nordisk Panorama Forum Moderators
Mikael Opstrup
Head of Studies, EDN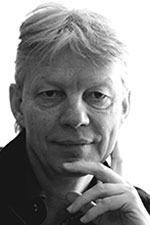 I have been a dedicated documentarist since I made my first documentary – now hidden for the public in my cellar – in 1977.
Most of the 80's I worked with distribution and theatrical release of documentaries. Attended script writing at the Danish Film School in 88. Freelance Producer up through the 90's. Made a desk-cross-over from 1998-2002, where I worked as Production Adviser at The Danish Film Institute. Attended EAVE 1998/99.
From 2002-2008 co-owner and producer at Final Cut Productions in Copenhagen where I have produced a number of international documentaries.
Board member of EDN – European Documentary Network – 2005-09, in 2008-09 as Chairman. From January 2011, Head of Studies at EDN and editor of the EDN Co-production Guide.

Gitte Hansen
Deputy Director, First Hand Films
Gitte works on daily basis with project development, executive producing, financing & marketing strategy, sales & acquisition of non-fiction films/series.
Recent titles she executive produced for FHF include The Reformist – A Female Imam (Marie Skovgaard, House of Real), A Thousand Girls Like Me (Sahra Mani, Marmita & Les Films du Tambour de Soie), Humanity on Trial (Jonas Bruun, Hansen & Pedersen), Ambulance (Mohamed Jabaly, Idoms Films/Jabfilm).
Gitte is head of acquisitions at FHF. Previously she has worked with international distribution of feature films, production at DR, film promotion at Filmkontakt Nord.
She serves as lecturer/moderator at events such as Nordisk Panorama Forum, IDFAcademy/IDFA, CPH:DOX, dok.incubator, EDN workshops, Crossing Borders, Pitching du Réel, Greenhouse. Gitte has served on juries at international film festivals and holds a Master in Film & Rhetoric from the University of Copenhagen.