Leslie on Fire is the opening film of the 2018 Nordisk Panorama Film Festival
The Nordisk Panorama Film Festival starts on Thursday 20th September with a major opening party at Moriskan with the world premiere of "Leslie on Fire" directed by Stefan Berg. The film is about dreams and adversities, will power and patience, masculinity norms and the liberating power of creativity.
Leslie Tay is working on the biggest project of his life: the recording and release of his long-awaited debut album. His signature genre is "RnB in Swedish", a music style that is both passionate and emotionally honest. In order to reach his goal – for the audience to love his music – he needs to access his own vulnerability and channel it in the music. This leads us back in time, to Leslies childhood days in Sofielund, Malmö, a segregated area suffering with poverty and crime. A rough environment where the last thing you want to show others is your vulnerability. A place where nobody ever talks about feelings. We meet a 14-year-old boy who dreams of "becoming really famous in the music industry" but soon becomes "the most fucked up kid" in the area. The kid none of the parents want their children to hang out with. With a material that spans over 15 years, we follow Leslie on his path to breaking through as an artist and fighting for his dreams. Despite moving to Stockholm, he is constantly reminded of the brutality in his childhood neighbourhood.
"This is my biggest and perhaps most relevant film project ever. It's a breathtaking story about a very talented performer, who is a complex and charismatic individual at the same time" says Stefan Berg.
Stefan Berg started his film career as a music video director. This after completing law school and working seven years as a musician. A lust for storytelling and meaningful content drew him to documentary films. In the last twenty years Stefan has worked full-time with documentary filmmaking and to some extent also with scriptwriting. Stefan has directed a large number of highly regarded films, such as "Rolling Like a Stone", "Ola Svensson Superstar" and "Tusen Bitar". His philosophy is to find local stories and make them universal, choosing a smaller perspective to tell a bigger story. He is interested in showcasing the unique qualities of ordinary people, always focusing on the shared emotions of human existence.
"I'm so happy and proud to open Nordisk Panorama Film Festival 2018 with the world premier of Leslie on Fire. It's a film that is deeply rooted in Malmö and at the same time highly relevant for a Nordic and international audience. Leslie on Fire has everything you can wish for; love and suffer, joy and struggle and a really good vibe. I'm really looking forward to a great opening party." says Maja Lindquist, Head of Programme
The Nordisk Panorama Film Festival 2018 will take place in Malmö, September 20-25.
From 2013, the festival has been permanently located in Malmö – a city that puts a lot of interest and effort into the film industry and is home to a large short and documentary film audience. The festival provides a unique opportunity to benchmark the Nordic short and documentary film scene, network with the Nordic film industry, watch films made by the most recognized Nordic film producers, and to discover new promising and aspirin Nordic talents. The whole programme and tickets will be released in August on www.nordiskpanorama.com.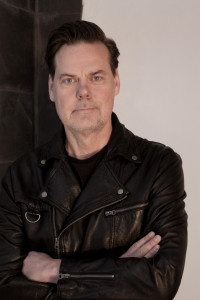 Photo:  Pär Bevmo
Info:
Nordisk Panorama Film Festival 2018
20-25 September in Malmö, Sweden
Opening at Moriskan 20 September 2018
Info about the opening film:
Swedish title
Leslie Brinner
International title
Leslie on Fire
Director
Stefan Berg
Producers
Stefan Berg
Elie Kellermann
Elin Kamlert
Produced by Masters of Reality AB
In Co-Production with
Svt
Film i Skåne
With the support of
Svenska Filminstitutet
Malmö Stad
Konstnärsnämnden
BoostHbg
Contact for more info about the opening film
elin.kamlert@gmail.com
facebook.com/lesliebrinner
Link to Swedish press release >>
Link to English press release >>